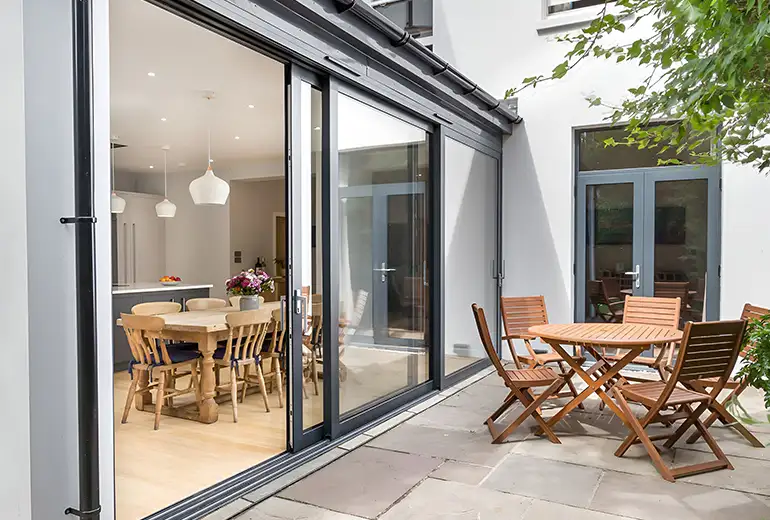 HIGH OBSTRUCTION, LEAST SUPPORT
ENCRAFT's Lift and Slide Door system is mainly used for large door panels with effortless, fingertip operation thanks to its precisely engineered carriage system that lifts panels off their tracks for weightless operation.
Numerous panel configurations are available to best suit the layout of a room, and a flush, universal design sill option creates an unobtrusive transition from indoors to out. ENCRAFT's Lift and Slide bring the outdoors in by elegantly and effortlessly connecting you're inside space with the environment found right outside your doors.